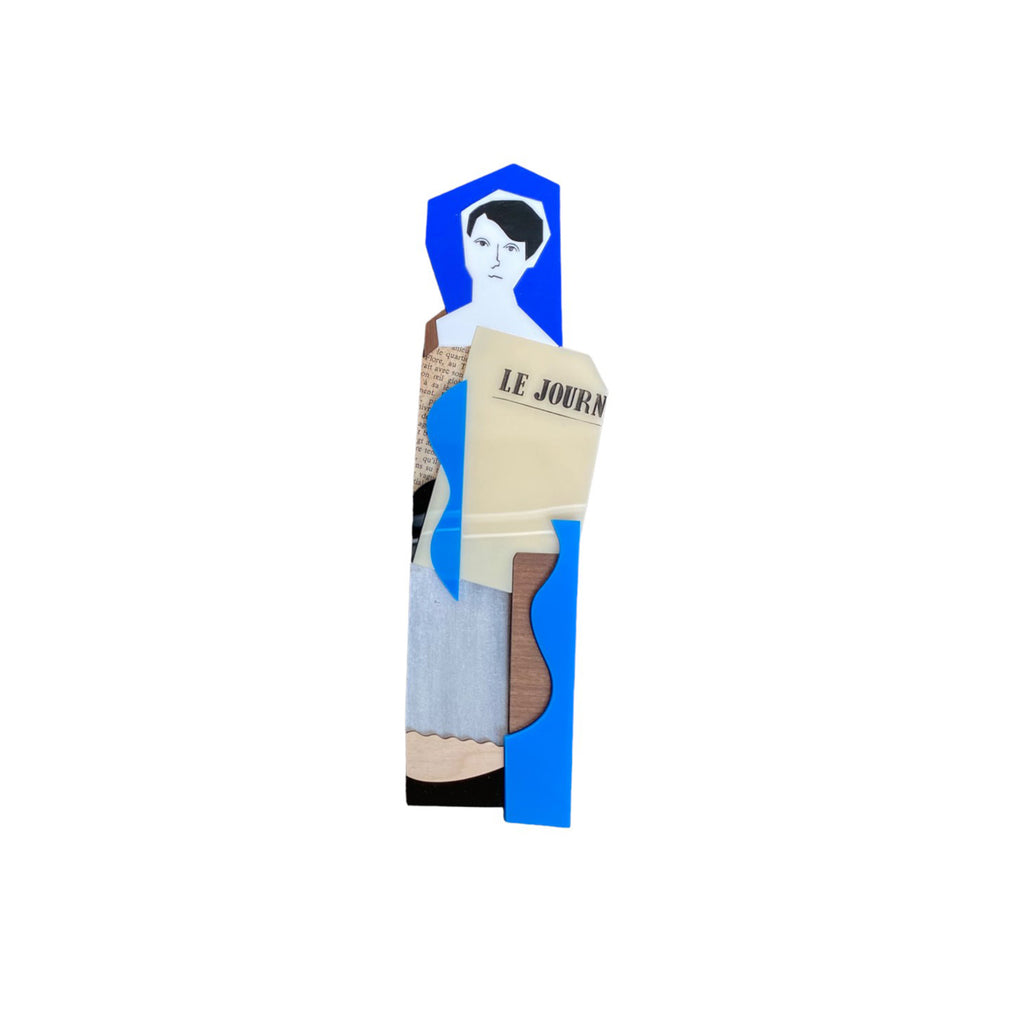 Picasso holding cubist composition Le Journal.
Wall hanging by Brighton-based designer Peggy Poppleton.
Measures approx 30cms.
Made with a combination of solid walnut wood and glossy acrylic. Each one is individually handmade using precision laser cut and etched pieces, the wood is oiled and waxed.
A hanging ring is integrated into the back for easy hanging.