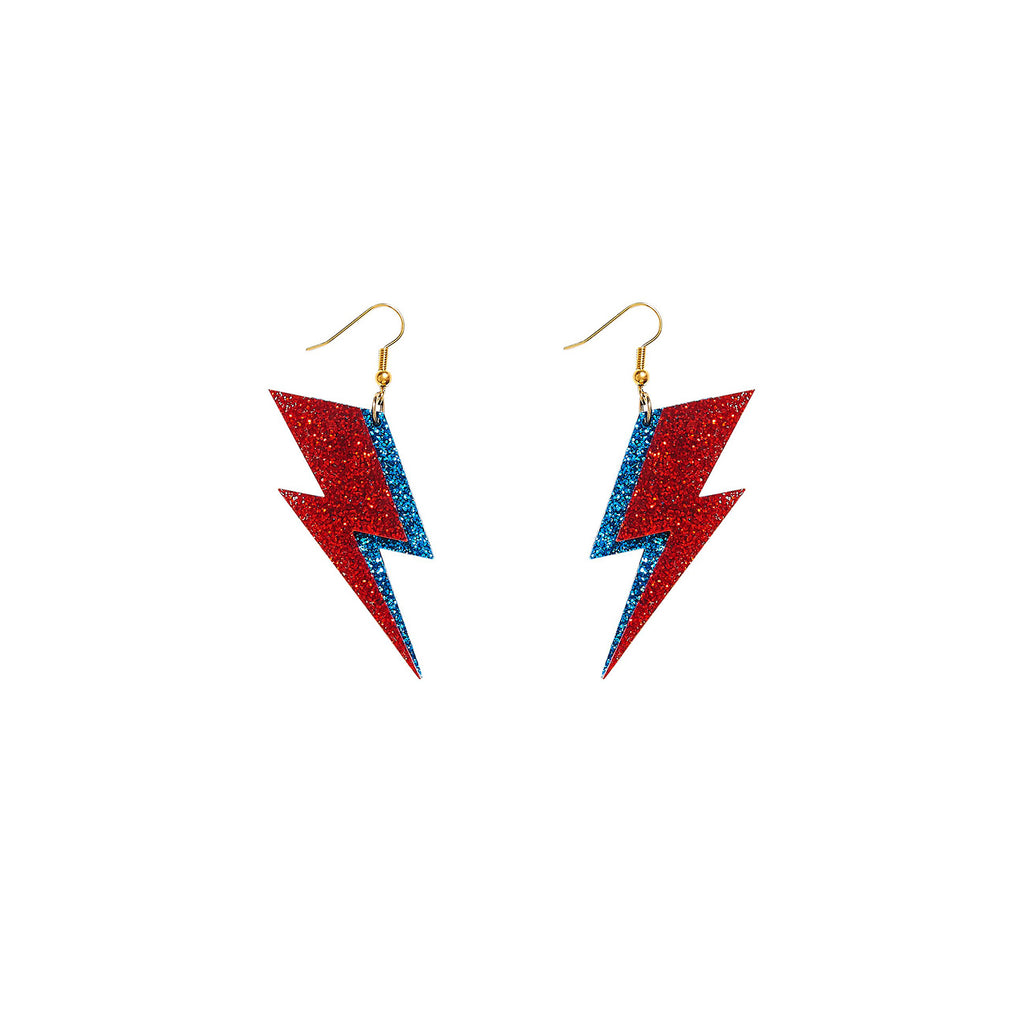 Aladdin Sane Bolt Earrings by Tatty Devine.
A homage to Bowie's iconic makeup on the cover of Aladdin Sane.
Glittery blue and red laser cut acrylic.
Bolt design approx 5.5cm x 4cm plus 2cm earring drop.
Hypoallergenic gold-tone hooks and etched with an official Tatty Devine X David Bowie logo.