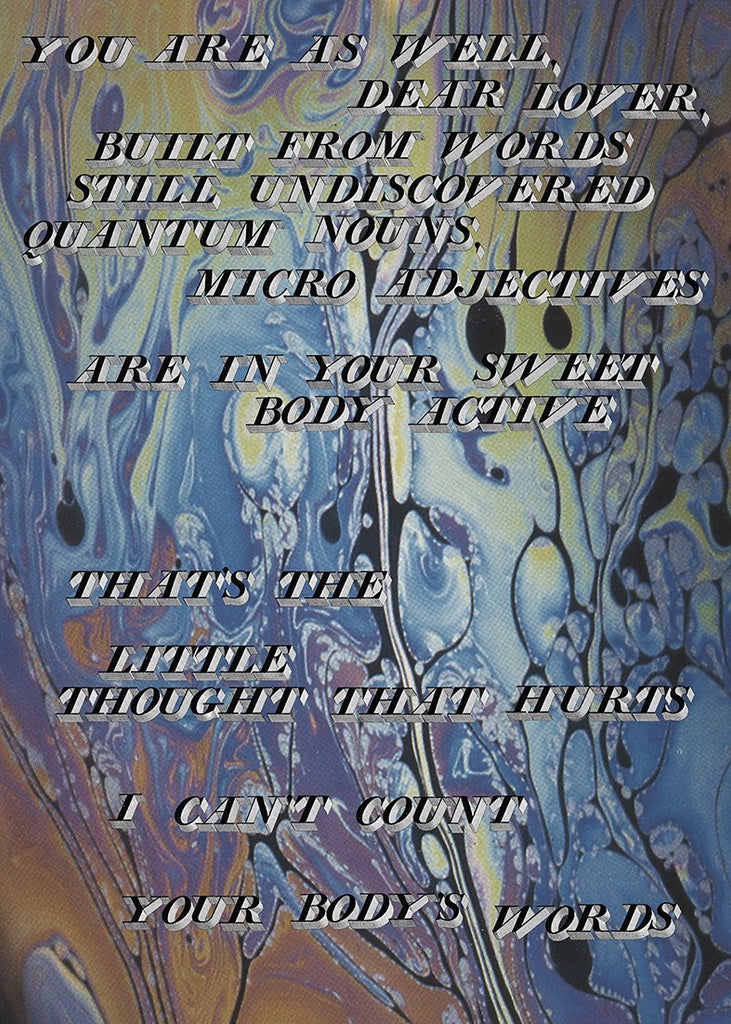 Lambda C type print on matt paper
70 x 50 cm
Edition of 40
Signed and numbered by the artist on the reverse


This edition by Agnieszka Polska was produced by Nottingham Contemporary on the occasion of the exhibition I am the Mouth, 2014.

The work relates to a digital animation commissioned by Nottingham Contemporary titled Watery Rhymes (2014). The animation explores how language is influenced by the laws of physics and features a voice over by artist David Bernstein and a soundtrack written specially for the work by acclaimed American musician Sun Araw. The limited-print reproduces the last stanza of the script for the film.

All profits raised from the sale of this limited-edition work support Nottingham Contemporary's free programme of exhibitions, educational activities and research programmes.
Agnieszka Polska (b. 1985) is best known for her dreamlike videos that explore time and memory. She is interested in forgotten histories and cultural myths, particularly those of vanished artists.
If you have a question about this or any of our Artists' Editions, please contact the gallery directly here