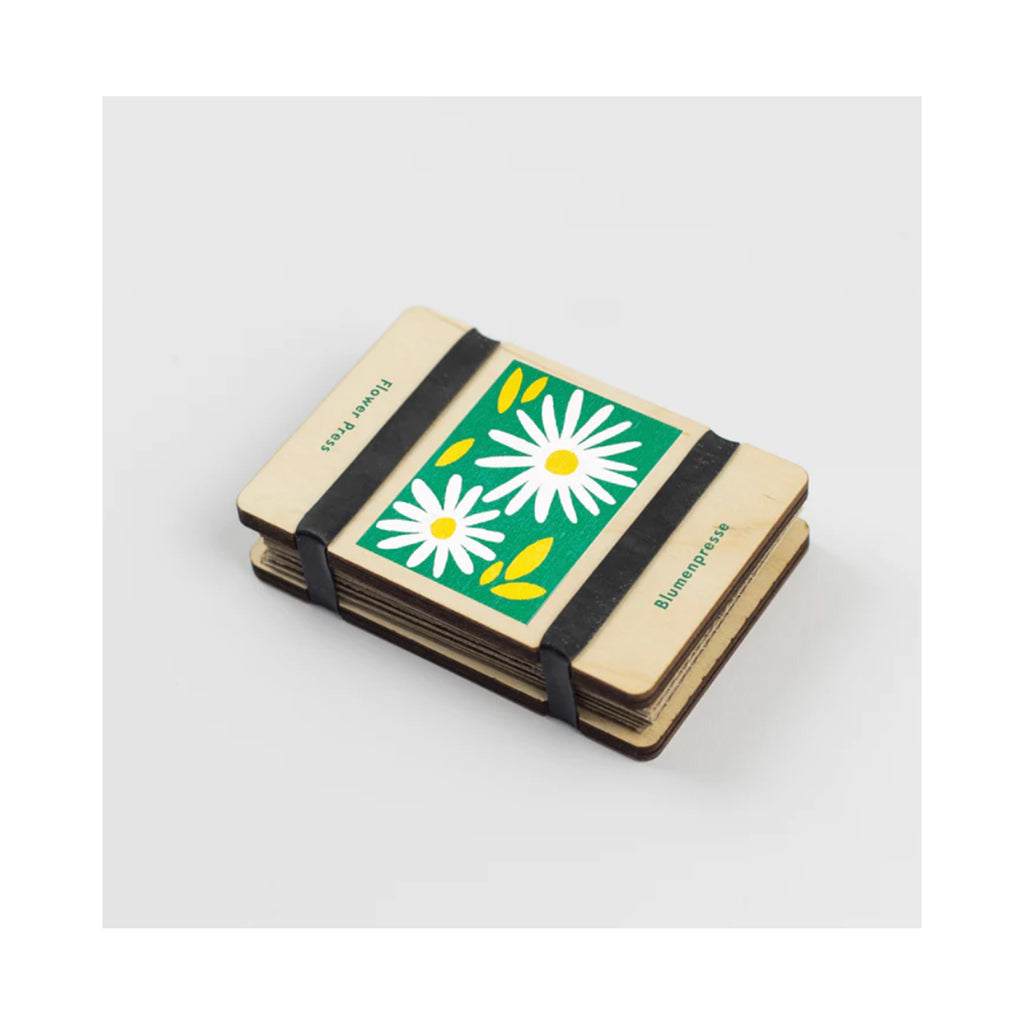 Plywood Flower Press by Studio Wald.
Daisy Design.
Size: 12cms x 8cms.
Hand-screen printed with colourful flora designs.
The press comes complete with 5 sheets of corrugated card and 8 of sugar paper to give ample space to press flowers.
Printed in England and compiled in the Studio Wald Studio in Leeds.