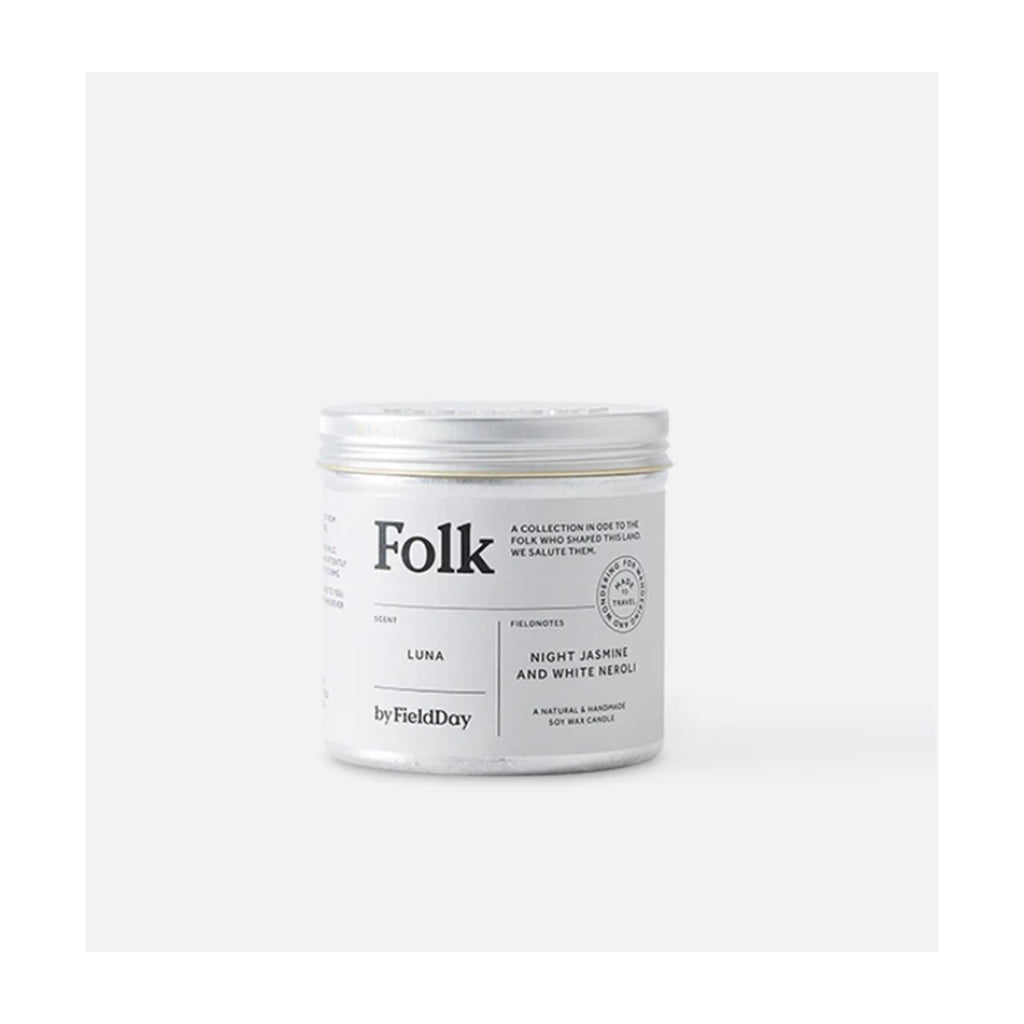 Folk Tinned Candle by FieldDay.
Scent: Luna. Fragrant field notes of Night Jasmine and White Neroli. A bright scent that's both cheerful and relaxing.
Each candle is topped with a Wildflower Seed Paper Lid, which you can grow in the container after your candle is finished.
Vegan Friendly and cruelty free.
Burn TIme 40 hours.