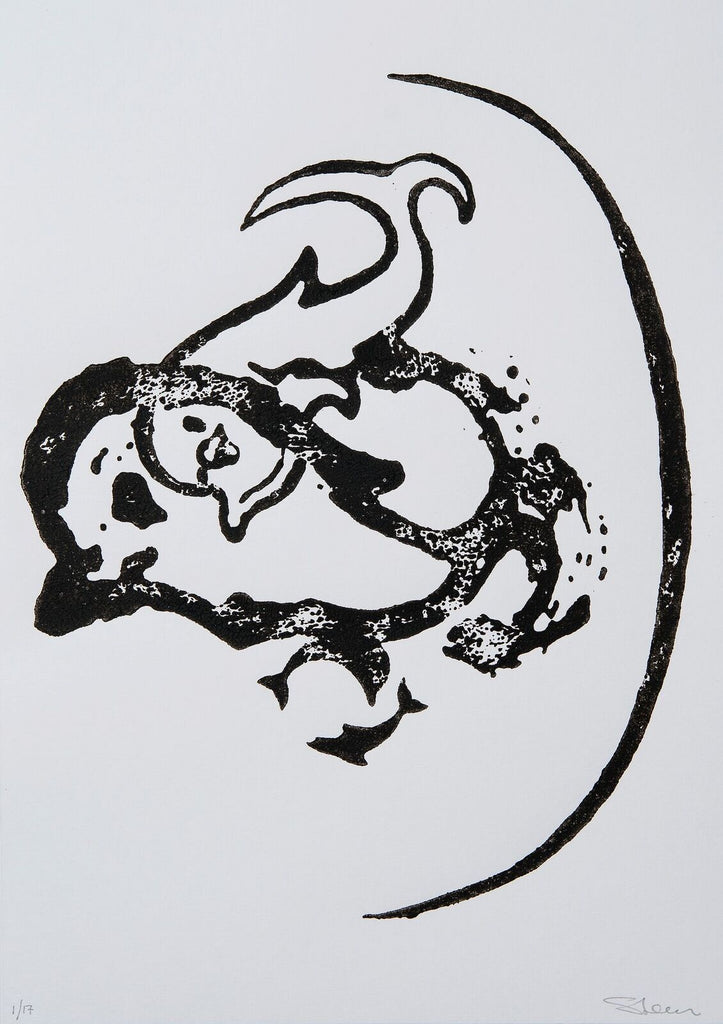 Linocut, Squid ink on acid free paper
29.7 x 42 cm
Edition of 17
Signed and numbered by the artist on the reverse


This edition by Steven Claydon was produced by Nottingham Contemporary on the occasion of the exhibition Aquatopia, 2013. This major thematic exhibition gathered together over 150 contemporary and historic artworks that explored how the deep has been imagined through time and across cultures. This motif was used on a wall drawing that the artist presented as part of the exhibition and uses squid ink and linocut print techniques. 

All profits raised from the sale of this limited-edition work support Nottingham Contemporary's free programme of exhibitions, educational activities and research programmes.
Steven Claydon (b. 1969) is an artist and musician who lives and works in London. Claydon's work explores the cultural histories of objects and artworks over time. His cross-disciplinary practices sculpture, painting, video, and performance and explores the dis-junction between the essential materiality of objects and their meanings.
If you have a question about this or any of our Artists' Editions, please contact the gallery directly here