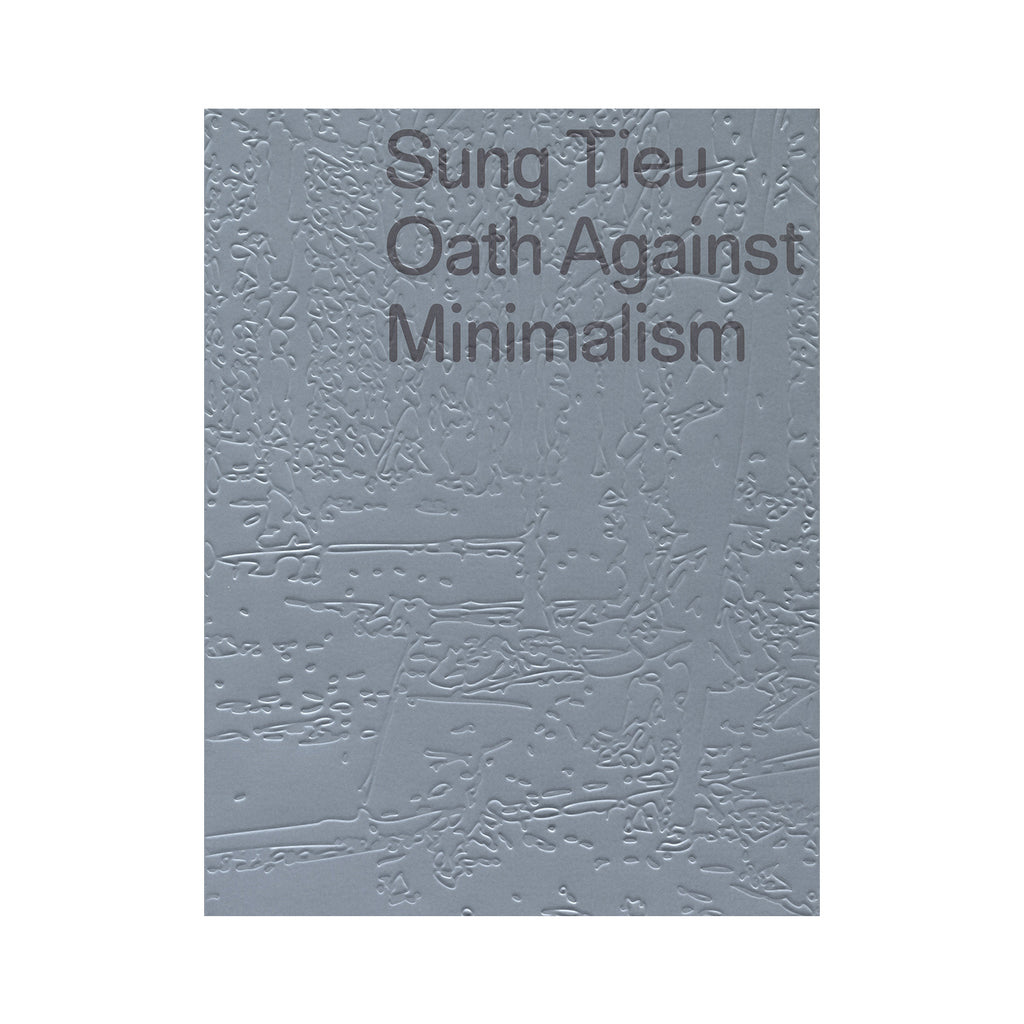 Exhibition catalogue, 2020 
In English and German
162pages with 68 illustrations


Oath Against Minimalism documents the multifaceted work of the Vietnam-born, Berlin/London-based artist, Sung Tieu, whose sculptural and sound installations engender uncanny and immersive spatial situations. Featuring four essays by international art historians and curators, as well as an interview with the artist, this extensively illustrated publication provides a comprehensive insight into Tieu's practice; placing her work against the backdrop of bureaucratic power structures, global capitalism, the psychological effects of sound, and the legacies of the Cold War. This monograph is published on the occasion of Tieu´s first institutional exhibitions: Sung Tieu. Zugzwang (2020) at Haus der Kunst in Munich and In Cold Print (2020) at Nottingham Contemporary.

This volume, with contributions by Pamela Nguyen Corey, Kathleen Ditzig, Cédric Fauq (ed.) and Damian Lentini (ed.), is published by Spector Books.

Graphic Design by Dan Solbach.