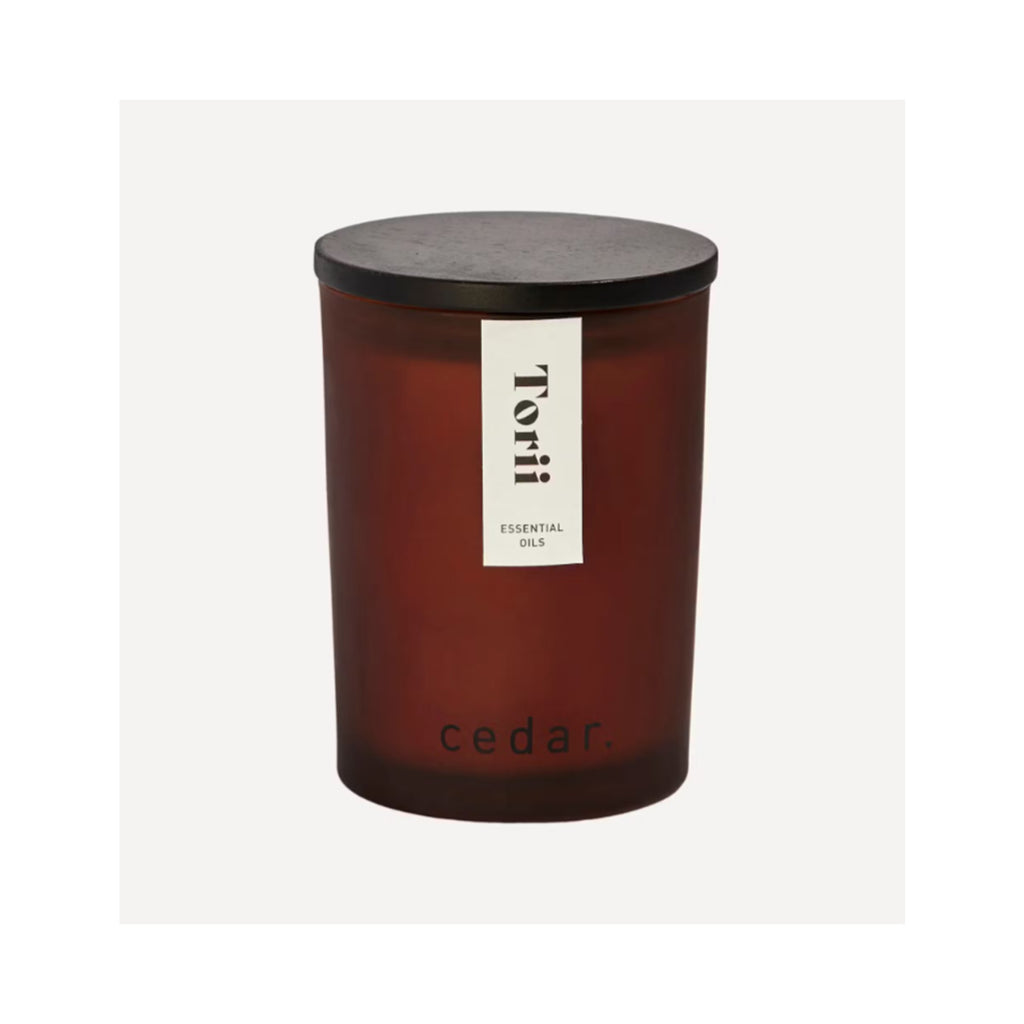 Tori Candle by Cedar.
Hand-poured in Manchester using 100% essential oils. 
A combination of mandarin, patchouli, ho wood and jasmine. A scent for quiet and serene moments.
The European rapeseed wax blend is a more sustainable alternative to soy and still provides a long lasting burn and great scent throw. Burn time: 55 hours.
Recycled glass. Plastic free. Vegan.